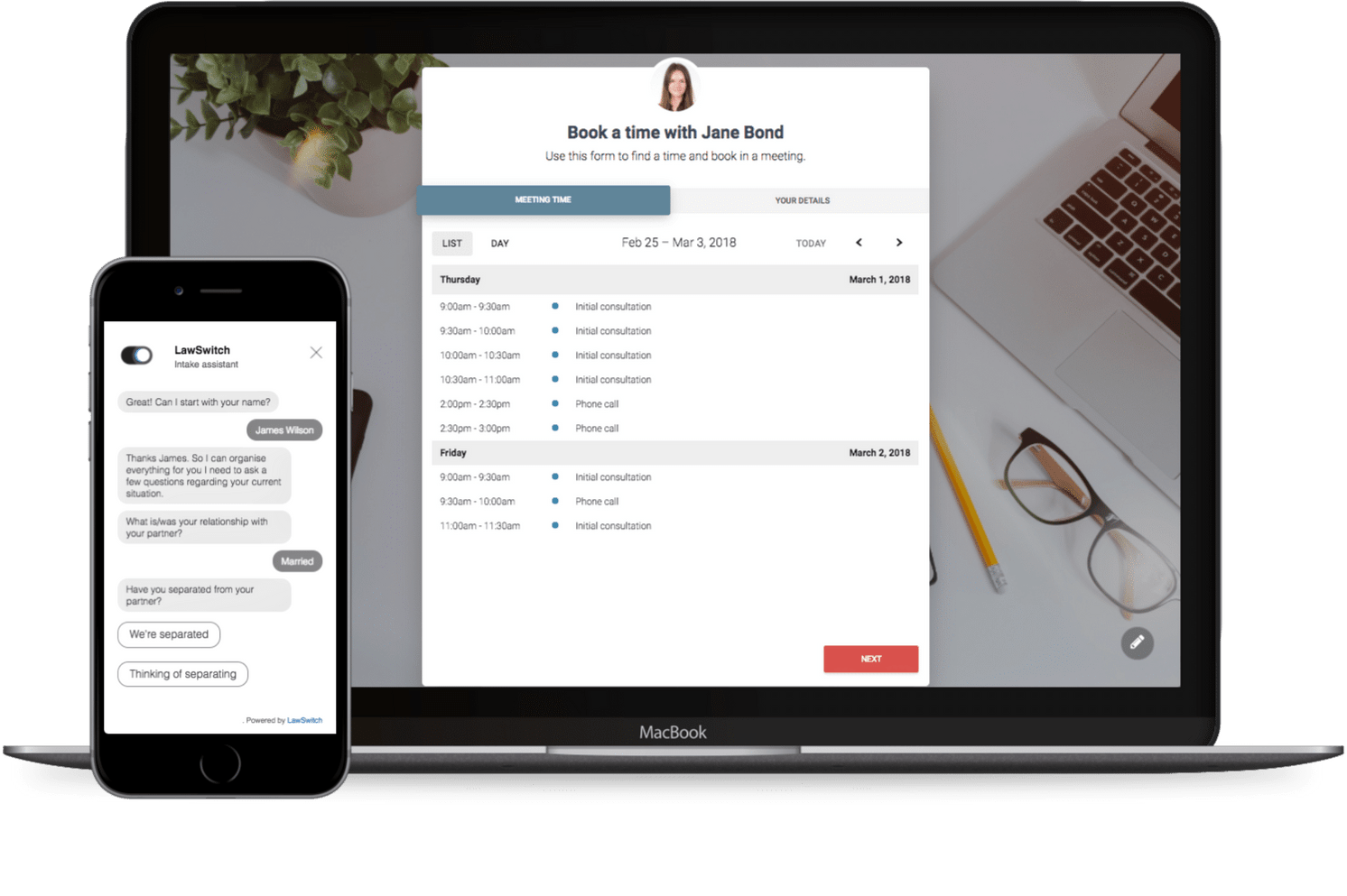 Every visitor to your firm's website is a prospective client.
How are you converting them?
LawSwitch gives you the tools to engage prospective clients at every stage, working to convert them into clients sooner. Automatically respond to their questions, handle their enquiries, and lead them to book in meetings with your firm using smart legal chatbots and booking pages.